The concepts and implementation of this practice oriented handson course will allow any participant to confidently start fixed orthodontics in his practice. The course covers the latest in fixed orthodontic treatment mechanics including MBT (Straight Wire) system. The course is designed in such a way that the participant can easily understand the basics and will confidently be able to incorporate fixed orthodontics in the general practice. The course is available as both a short or long term clinical part time course in orthodontics for the general dentist.

Dr. Ravi Kumar, the course director, has been practicing fixed orthodontics for the past 10 years. He is the Founder President of Indian Society Of Orthodontics For General Practitioners and is a keen researcher in Dentistry with a patent for his research granted by the Govt. Of India. Dr.Ravi Kumar has also published in several scientific Journals and has authored a textbook for the undergraduate dental student. He has also developed a short course interdisciplinary treatment method, using orthodontics, prosthodontics and endodontics, ideally suited for adult patients, called the Realistic Treatment Philosophy (RTP) and is presently engaged in popularizing this. Check out our Orthodontics Diploma Course in New York, USA.
We are starting the 1 year Clinical Fellowship course in New Delhi. The next batch starts from November 13th, 2016. Register asap.
---
IS THIS COURSE FOR YOU?
This course is intended for dentists who have little or no experience in orthodontics and want to learn to incorporate it into their practices or progress from removable appliances to a comprehensive, fixed technique. This is a one-of-a-kind, hands-on course which will help you to increase your practice base.
CAN I LEARN ORTHODONTICS IN SUCH A SHORT TIME?
Yes. You will be THOROUGHLY learning ONE technique in orthodontics, viz. the Straight Wire (MBT)technique. This technique is the easiest to practice as the need for wire-bending is almost negligible. With this you start learning the vast subject of orthodontics. AFO courses are designed in such a way that you learn exactly what you need to start practicing orthodontics in your clinic. Once you start your orthodontic practice, we are here to support you through our online free post-course mentoring. At a later stage, if you feel that the technique you are using now is insufficient, you can go for the advanced course and thus learn ALL in orthodontics from Labial to Lingual techniques. Please see the AFO Tier Advancement section on how you can do this.
---
Course Duration
Short Term - 5 Days
CP: Attending the short term course entitles the participant to a Level Two (L2) AFO certificate and 500 credit points.
Long Term - 3 to 6 months
CP: Attending this course entitles the participant to AFO Fellowship (Level Three) and 1200 credit points.
Become a Certified Orthodentist
Cert. (Ortho) course is of 1 year duration and includes Level I as a starter course. Then after 3 to 4 months, the participants takes up the Level II course and again after about 6 months the participants takes up the Level III course. On completion of the three levels the participants are awarded the AFO Fellowship and becomes Certified Orthodentist.
This course can also be taken as a continuous 10 to 15 day Fast Track programe, for which the participants will have to come to our partner clinics in Bangalore or New Delhi, India.
Course Schedule
This course runs throughout the year at our institution. Please contact us to register for the course.
---
Topics covered are -
1. Introduction
2. Growth and Development
3. Biomechanics
4. Diagnosis of the Orthodontic Problem
5. Treatment Planning - Extraction vs Non-Extraction
6. The Straight Wire Orthodontic Theory
7. MBT (Straight Wire) Treatment Mechanics - Theory & Practice
8.Realistic Treatment Philosophy (TM) - Introduction to a short course interdisciplinary treatment methodology for the cosmetic management of mild to moderate malocclusion.
---
Hands-On (Typodont)
Extensive training on typodont will be provided in any student selected treatment technique. The student will be given training in banding, bonding and wire placement on typodont.
---
Patient Cases
Extensive training will be provided on patient cases in all stages of treatment from banding, bonding and wire placement to debonding.
---
Case Discussion
The student will be encouraged to select clinical cases for starting treatment after the completion of the course. The case discussion will be done using the proprietary Case Discussion Template.
---
AFO Level III Fast Track Program
The fast track Level III program has been designed to give the participants thorough knowledge in most of the commonly used techniques in Orthodontics. This is a 10 to 15 day residential program where the participants will learn Straight Wire orthodontics, Wirebendings within a straight wire philosophy, Begg's technique, Tip-Edge technique, Orthodontic Mini Screw Implants and Functional Appliances (Twin Block).
---
7 DAYS COMPREHENSIVE ORTHODONTICS INTERNATIONAL FELLOWSHIP COURSE
April and October in Bangalore, India, May and December in New Delhi, India - Click here!
CONTACT US

+91 8089795589 Save this number on your phone and contact us on Whatsapp!

Office:+91 484 2388149

Email: indiaoffice@drravikumar.in OR orthocourse1@gmail.com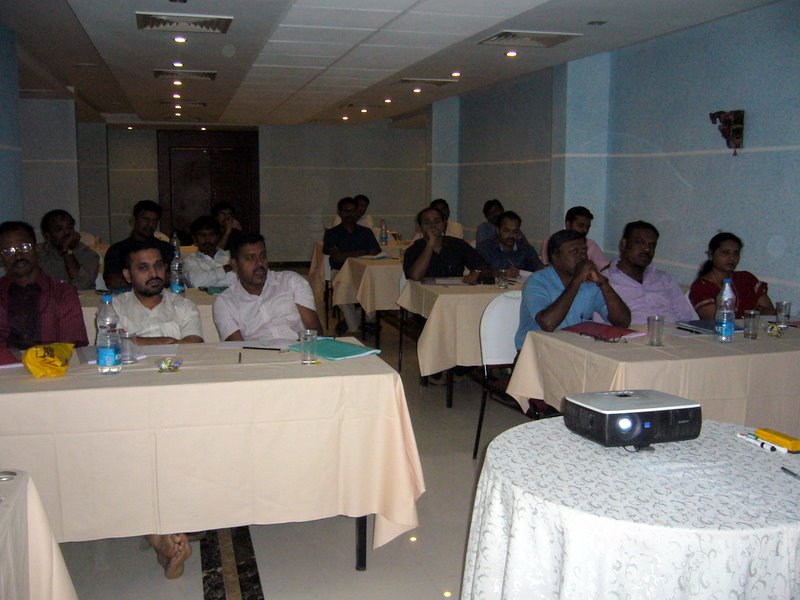 Course Participants at Madurai, TN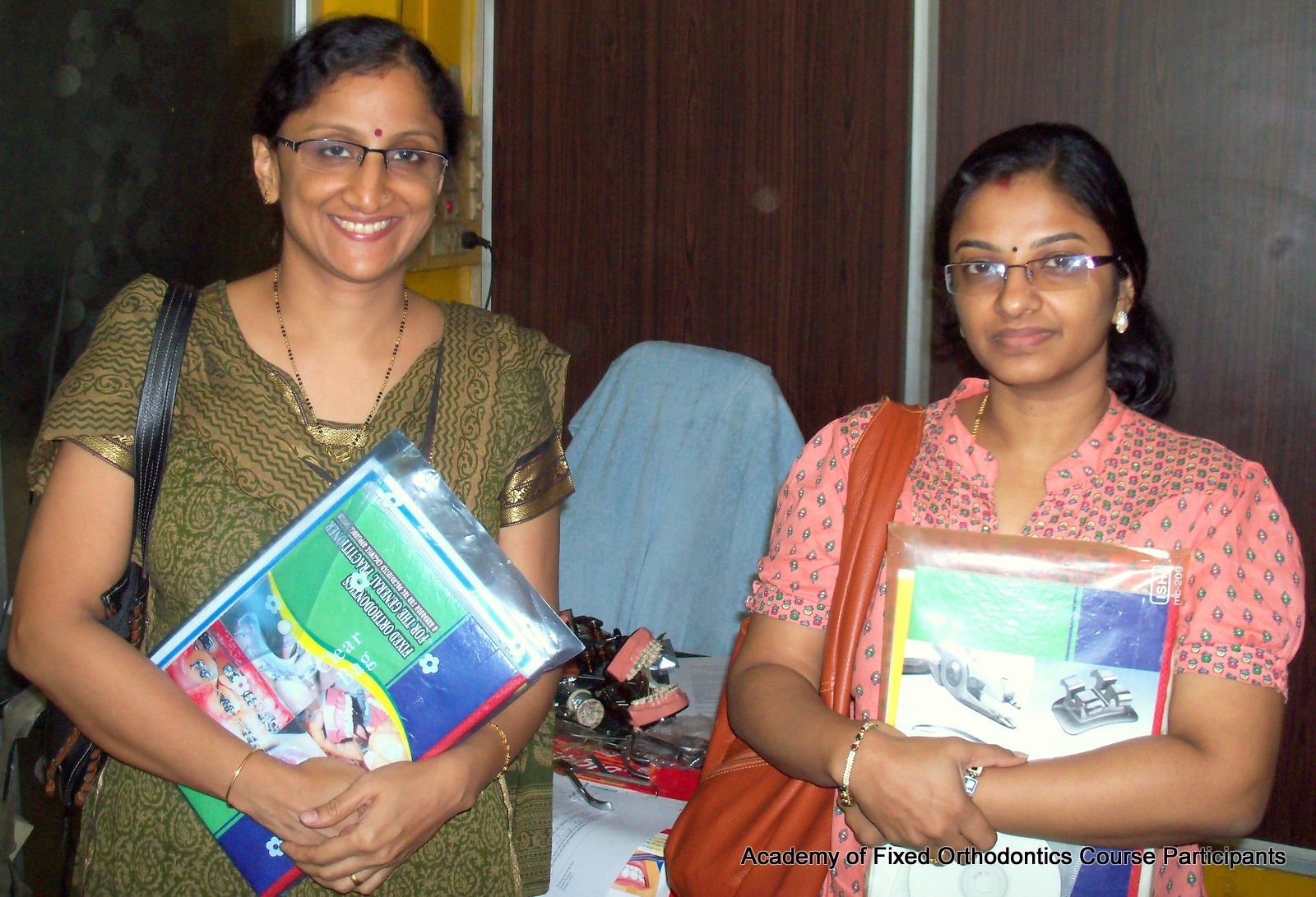 Dr.Sreeja (Palakkad, Kerala), Dr.Savita (Chennai, Tamilnadu)with the orthodontic course manual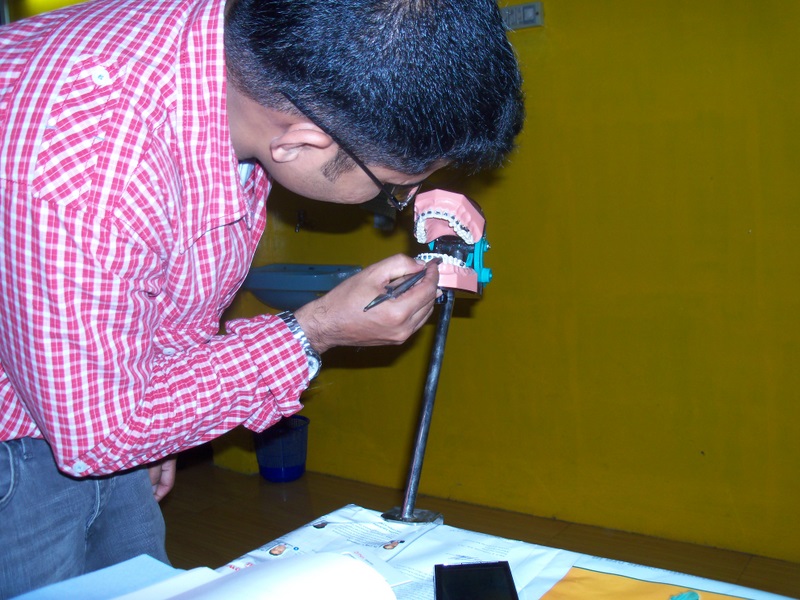 Bonding on Typodont during practicals
"I started fixed orthodontic cases the very next day after I completed this course. Thank you very much Dr.Ravi"
Dr. Vasantha Mani, BDS
"Now I feel confident to start fixed orthodontics in my clinic. Dr.Ravi's online support will be a great morale booster."
Dr. Abdullah Elmiladi, Tripoli, Libya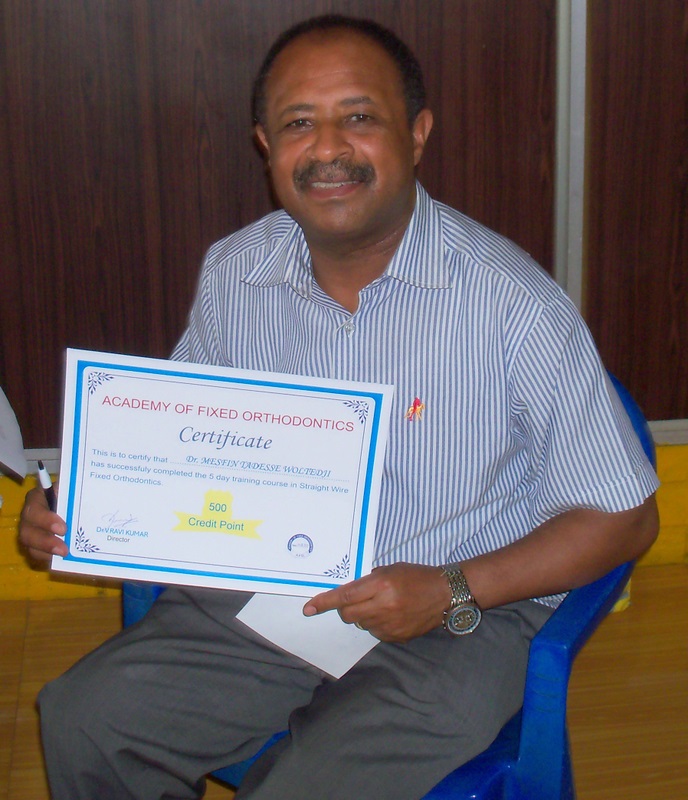 Dr.Mesfin with the Certificate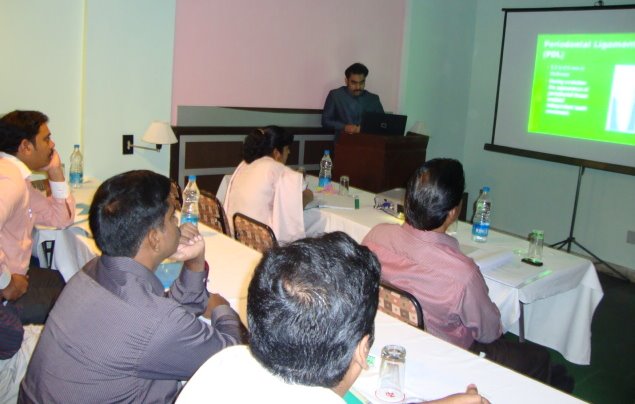 Chennai Batch, Dec 2009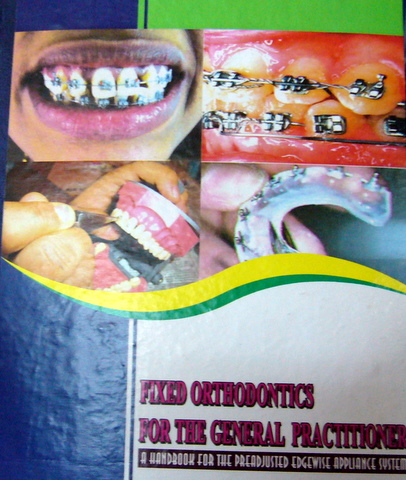 Course Manual

Tip-Edge Technique